The month of June represents the start of a new season, summer. Get ready for summer with our list of June quotes and enjoy warm and sunny days!
Hello June, we are so happy you are here again! 🙂
Short June Quotes
Are you looking for some short and sweet June quotes to include in your journal? Then, you are in the right place!
Here are some short june quotes to really bring you into the mood for the new season.
"I wonder what it would be like to live in a world where it was always June." – L. M. Montgomery
"Spring being a tough act to follow, God created June." – Al Bernstein
"It is better to be a young June bug than an old bird of paradise." – Mark Twain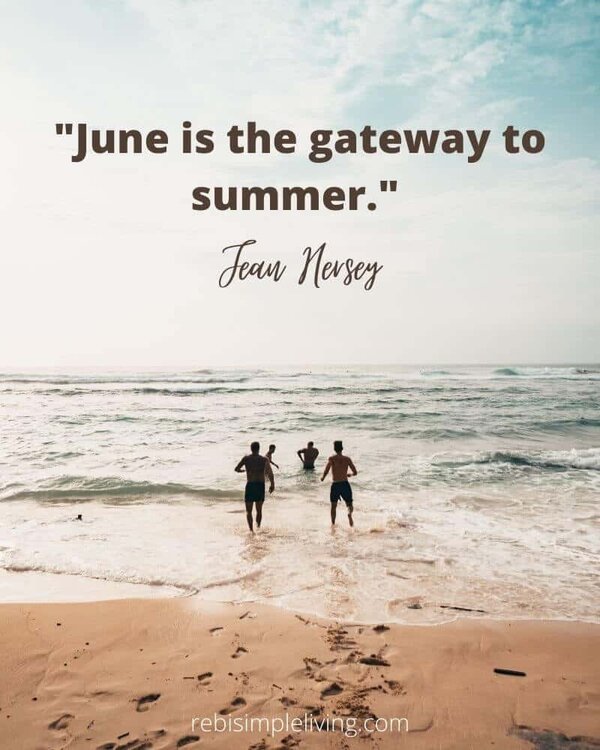 "June is the gateway to summer." – Jean Hersey
"And what is so rare as a day in June? Then, if ever, come perfect days." – James Russell Lowell
"Green was the silence, wet was the light, the month of June trembled like a butterfly." -Pablo Neruda
"And since all this loveliness can not be Heaven, I know in my heart it is June." – Abba Woolson
Love Quotes
Warm evenings, sizzling hot days, holiday on a beach, perfect scenarios for a summer romance.
Take a look at these love June quotes and invite summer romance into your life. *Of course if that's what you want! 🙂
"If a June night could talk, it would probably boast it invented romance." – Bernard Williams
"There are moments, above all on June evenings, when the lakes that hold our moons are sucked into the earth, and nothing is left but wine and the touch of a hand." – Charles Morgan
"Too young for love? Ah, say not so, While daisies bloom and tulips glow! June soon will come with lengthened day To practise all love learned in May." – Oliver Wendell Holmes
Positive June Quotes
June, introduction to a new season, where the flowers are still in full bloom as a spring leftover, and the days are long and warm as a start of the summer.
Is there any month more positive than June?
These quotes paint the picture of beautiful nature and scents of summer.
"It was June, and the world smelled of roses. The sunshine was like powdered gold over the grassy hillside." – Maud Hart Lovelace
"In early June the world of leaf and blade and flowers explodes, and every sunset is different." – John Steinbeck
"What is one to say about June, the time of perfect young summer, the fulfillment of the promise of the earlier months, and with as yet no sign to remind one that its fresh young beauty will ever fade." – Gertrude Jekyll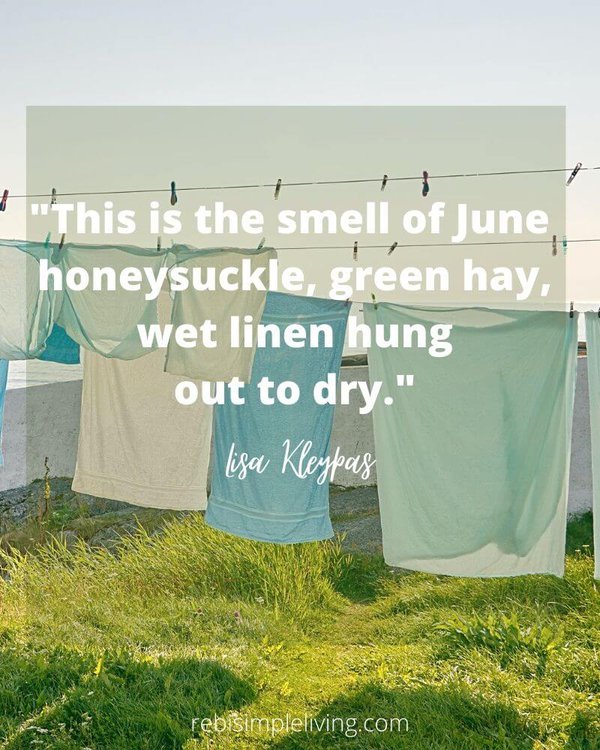 "This is the smell of June … honeysuckle, green hay, wet linen hung out to dry." – Lisa Kleypas
"In June as many as a dozen species may burst their buds on a single day. No man can heed all of these anniversaries; no man can ignore all of them." – Aldo Leopold
"It is the month of June, The month of leaves and roses, When pleasant sights salute the eyes and pleasant scents the noses." – Nathaniel Parker Willis
 "Far up in the deep blue sky, Great white clouds are floating by; All the world is dressed in green; Many happy birds are seen, Roses bright and sunshine clear Show that lovely June is here." – F. G. Sanders
June Motivational Quotes
The sunnier the days become, the less motivation we have to work. That is reasonable.
You work whole year and then when the summer comes the only thing you dream of is a beach vacation.
Don't feel bad, rest is a crucial part of being productive. You need to fill your batteries before you go back to work and crush it again!
Below you can see that great authors thought the same.
"You always feel like your 18-year-old self in some sense. And that's what walking through New York on a June evening feels like – you feel like it's Friday, and you're 17 years old." – John Darnielle
"Summer is a promissory note signed in June, its long days spent and gone before you know it, and due to be repaid next January." – Hal Borland
"All June I bound the rose in sheaves, Now, rose by rose, I strip the leaves." – Robert Browning
"There are two seasons when the leaves are in their glory, their green and perfect youth in June and this their ripe old age." – Henry David Thoreau
"Summer is not obligatory. We can start an infernally hard jigsaw puzzle in June with the knowledge that, if there are enough rainy days, we may just finish it by Labor Day, but if not, there's no harm, no penalty. We may have better things to do." – Nancy Gibbs
If none of these June quotes apply to you, then simply enjoy long summer nights like Poe! 🙂
"At midnight, in the month of June, I stand beneath the mystic moon." – Edgar Allan Poe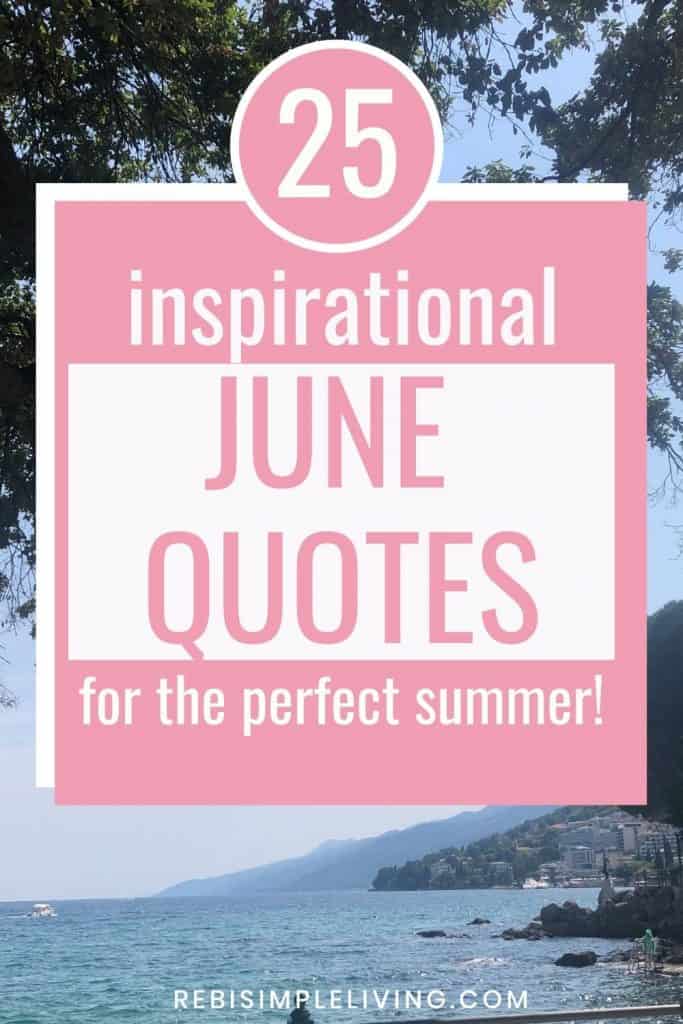 What is you favorite thing about June?